NovaFlex Hi-Flow Dry-Release™ Adapters are available in 316 Stainless Steel or Aluminium to suit your application.
Aluminium Dry Break Couplings are a vital part of a hose assembly where connection and disconnection is required safely without loss of valuable or hazardous liquids.
More Information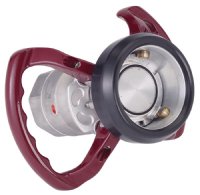 Flexiducting offer a range of Stainless Steel Dry Disconnect Couplings from NovaFlex for applications involving the conveying important liquids where spillage of hazardous or loss of valuable media is unacceptable.
More Information